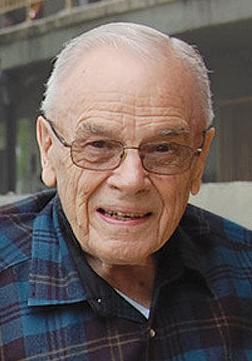 Before there were many incorporated cities filling much of the land, San Bernardino County was divided into townships, a government agency which no longer exists in California. Other states are full of them. With elected officials, townships serve much as special districts do here. Iowa has 1,599, Wisconsin 1,260, Indiana 1,005. 
Chino once had its own township. Two of the most important law officials were the justice of the peace and the constable, chosen by popular election to serve justice courts, which existed until 1973. One man, W. J. (Bill) Tebo, one of our first pioneer residents, held the job of constable rather spectacularly for 31 years until his death in 1941. 
Depending on the county, constables were either elected by popular vote or appointed by the county supervisors to a township (later a judicial district). Constables had full police powers by state law and carried out occasional to frequent patrol work in addition to service of process and serving arrest warrants. 
Neither the justice of the peace or the constable were required  to have the credentials of today's judges or court bailiffs. I worked in one town where the judge had been a butcher before his election. In Chino most of the justices of the peace had some legal training, although the first one was John Wasson,  founder Richard Gird's publisher of the Champion. Other publishers who became justices were Edwin Rhodes,  and merchant Ralph Homan who had gotten his law degree. Judge L.A. Barnum, justice of the peace in the fifties, had been a postmaster elsewhere, worked in agriculture businesses, and was city treasurer when elected justice in 1949. He died suddenly in 1958 just after his reelection. In 1959 retired attorney Henry Ferncase became justice but was replaced by voters in a 1964 runoff by popular retired highway patrolman Ben Burrell.
In Chino, the two positions were eliminated in 1973 when the community reached the 40,000 population necessary for a municipal court to handle state law violations. Justice of the Peace Philip Schaefer became the municipal court judge, qualifying because he was an attorney. In a landmark 1974 decision the California Supreme Court held that it was a violation of due process to allow a non-lawyer to preside over a criminal trial which could result in incarceration of the defendant.
Before 1998, each county also had municipal or justice courts that heard some of the cases. In June, 1998, California passed Proposition 220, which allowed the judges in each county to determine if the county should have only one trial court. By 2001, all 58 counties had consolidated their courts into a single superior court. 
Chino became a division of the West Valley Municipal (later Superior) Court, then in Ontario. Its duties have since been split up among facilities in Rancho Cucamonga, Fontana and San Bernardino, at great inconvenience to Chino Valley citizens and police departments, particularly for small claims and traffic. 
 The Chino court dated back to December 1915 when the Chino Judicial Township was created, although a justice court existed before that in a township of about 2,900 that included land to the east. Chino's first constable after incorporation was leading pioneer O.J. Newman in the 1890s. He was followed by Fred M. Bristol, who was murdered by a troublemaker he was chasing in 1914. Walter Echols succeeded Mr. Tebo until his own death in 1949, then Roy Sebring. When I came here, it was well-liked Harry Dixon, who died in 1963, succeeded by Leonard Tankersley. 
Actually, after incorporation, Chino had two courts, one a city court, later dropped, which served only the city limits and had a judge appointed by the city council to enforce city laws and code violations. 
Almost as important in running the court was the court clerk, who was responsible for clerical courtroom activities, interacting with the attorneys and the public, administering oaths, assisting with impaneling juries, and responsible for the inventory and safe-keeping of the exhibits. Each court had a bailiff, which was the constable, a position now carried out by the county sheriff under contract except in three small counties which still maintain a separate marshal. 
Historically, constables in California were attached to the justice courts, the lowest tier of the state court system (whereas sheriffs served the county superior courts). 
Legislation in 1923 allowed the creation of municipal courts in cities over 40,000 people, with marshals to enforce their orders and provide security. As populations grew, and municipal courts pushed out justice courts, constables were slowly replaced by marshals. Municipal marshals were consolidated into single county offices in 1970. By the late-1980s few, if any, constables remained. The state courts were unified in 2000, with the superior court fulfilling all judicial functions, and the office of constable was formally eliminated.