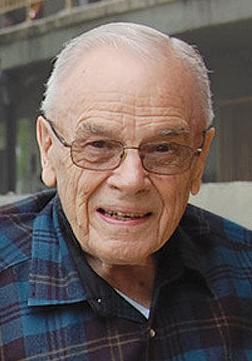 Back in 1970, I reprinted an item by one of Chino's most well-known part-time residents, a prominent TV personality, who told the world why he liked the community. My Roundup of June 17, 1970 read:
George Putnam, the TV commentator, paid Chino a high compliment recently. In response to West Magazine's request to 100 prominent Californians to tell of their favorite place, Mr. Putnam wrote:
"My 30-acre ranch at Chino, in San Bernardino County. It's cold in winter, hot in the summer. It's green in the summer--brown in the winter. It's flat as a pool table--but it has a panoramic view of the fabulous San Bernardino Mountains. And on it graze my 65 thoroughbreds and 35 Angus.
It's constantly changing with the birth, growth, development and retirement of four-legged creatures . . . It's a haven of escape . . ."
I don't know what West had to edit out to make it short (the reason for the . . .) but Mr. Putnam probably felt that his valley was a dream of open space, where man and beast alike have elbow room to enjoy creation, where the new west is still tinged with the Old West, where the site of a gamboling long legged colt is an expression of freedom dear to all of us.
Thank you, Mr. Putnam, for your thoughts about Chino Valley, our home, because your "most beautiful spot" competed with such places as Yosemite, Point Lobos, Palm Springs, and Monterey Peninsula, which are hard to beat.
West's article got me thinking, too, about some of the most beautiful spots in California I have seen, besides the view from my porch.
The earliest in my memory is San Francisco Bay at night, a mass of jeweled lights and the ruby beacons of the two bay bridges flashing in rhythm, along with the lighthouse of Alcatraz. This was a "goodnight" view for me as a child every night when there was no fog, for my bedroom window was high on a hill, and I could lie in bed with my nose pressed against the window and take in seven bay area counties at one sweep.
Another would be an equal sweep of Sierra wilderness, viewed from the top of Mount Dade, 13,635 feet high straddling the Inyo-Fresno county line. It is probably the one view of California I have shared with the least number of people, because it was a hard hike.
Move now to San Diego County, and through the barren foothill country until suddenly you come onto Rancho Santa Fe, an oasis of what seems to be a world of its own.
Of course I'd have to include Yosemite, particularly the view from Glacier Point, where you can see the valley on one side and the remarkable wilderness area on the other.
For historical interest I would choose Volcano, an abandoned mining town off the beaten path of the 49er highway that goes through Jackson and Sutter Creek. Here is a little sliver of old California, yet unspoiled by tourists when I saw it several years ago.
I remember, too, the sea of fog rolling around the base of Mt. Tamalpais in Marin County, swallowing up the countryside. I stood in sunshine and peace on this lovely slope while the busy world drowned in the mist below.
Of course, you will have your favorite spots, too, because California is full of them--and much of their beauty to the individual depends upon the surrounding circumstances and good memories attached to them. To the sportsman it might be the sparkling sea around a fishing boat off the coast, or the rugged mountain country of the Siskiyou in search of deer, or the favorite trout stream anywhere along the great Sierra slope.
To the adventurer, the desert, or perhaps an old ghost town. To the engineer, the power of one of California's great bridges, or the sweep of freeways through Los Angeles. To the scientist, the wonders of the rock or trees found in many unusual places. For California has something for everyone, and if they haven't found it, they haven't really looked.
One of my favorite memories lingers on a camp chapel, located among the towering redwoods of the north coast area, and the echoes of a woodsman's voice telling with reverence the miracle of God in those trees. Never can anyone convince me that God is dead, for I have seen him alive. And I know of many others who have found Him too, in some favorite spot in this great state of ours.
(Editor's note: Newscaster George Putnam, not to be confused with Amelia Earhart's husband, was a native of Minnesota and died in Chino in 2008 at the age of 94.)