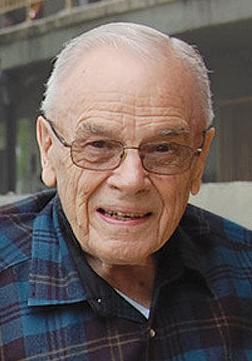 The breakdown of historic discrimination against people of Mexican background began after World War II in Richard Gird's white-dominated community as well as others in the Los Angeles area. 
Chino School Superintendent Levi Dickey carried out new state mandates in the schools, where civic pride in athletics had already brought prominence to some Mexican American athletes.  Realtors were barred by the courts in 1948 from observing property covenants which discriminated against buyers with Latin backgrounds. The local theater dropped its separation policy  as did restaurants that sometimes wouldn't serve Mexicans.
World War II and Korean War veterans with Latino backgrounds were recognized for their valor. In some cases the attitude shift took time. Full acceptance and concern for youth was hindered by those young people who couldn't wait, and expressed their feelings through gangs and rebellions, expressed during the Chicano, Brown Beret and MEChA movements of the late sixties.
Meanwhile, responsible Mexican Americans of the community used civic participation to gain new respect. In 1946, a group of citizens of Mexican heritage, encouraged by a new chapter of the Unity League, got behind market worker Andrew Morales, Sr., son of immigrants, in the 1946 council election and made him an overwhelming choice for Chino's first Mexican American council member. He won his first of two terms at the head of eight candidates for three seats.
Mr. Morales' role in Chino's history has been sadly overlooked. For some unexplained reason his obituary was buried in the Champion when he died just before Christmas in 1974 at age 71 after several years of heart illness, failing to mention his council role. As responsible publisher at the time I haven't been able to figure out why. Managing editor Charlie Ferrell apparently tried to make up for it when he wrote the obituary of widow Rebeca Morales in  February 1992, mentioning her husband's leadership in the Mexican American community, and how he had been instrumental in helping Mexican people legally come into this country and become citizens.
Mr. Morales, known to his family as Andres, was no radical. He was considered cheerful and  outgoing, with a pleasant personality. He described himself as progressive. 
Andrew Morales' public education stopped at the seventh grade, but he had significant intellectual curiosity, read a great deal and was involved in community betterment, particularly for his barrio neighbors. Family members described him as a "voracious reader" with an insatiable thirst for knowledge and a wide range of interests. He worked at, then became a manager of Morales Market on Sixth Street, and had a meat market of his own in south Pomona. He was in charge of several local Mexican celebrations and headed local Community Chest drives.
"Dad was a patient, kind and adventurous man who made every effort to introduce us to a bigger world than the one we knew," said son Andrew Jr.
Some of his six  children participated in the publication of an outstanding book "The Chino We Remember," a history of Chino Mexican families from the 1800s to the 1950s, which is available at the Champion and the Old Schoolhouse Museum (909 334-3278).  
Mr. Morales, re-elected in 1950, lost his third term bid in 1954 when he was voted out with another incumbent in an ongoing local controversy about the police department and other issues that had nothing to do with his "race." But he was replaced by Zeke Cortez, who went on to be a council-elected mayor, until 1964. There followed a string of council members of Latino background: Ruben Ayala, Angel Martinez, Ralph Preciado, Pete Garcia, Leo Leon, Martin Salgado and present members Paul Rodriguez and Marc Lucio. Longtime councilwoman and mayor Eunice Ulloa has a Latin family.  Even though the city council was recently pressured to establish council seats by district, purportedly to give its largest "minority" population more say, Chino had not been remiss in drawing from an important part of its constituency.