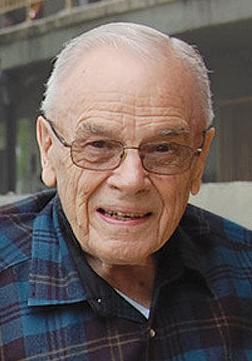 One of Chino's versatile and outstanding citizens, Craig Watkins, died Friday, August 7, at the age of 73.  He was an educator, musician, club leader and businessman who worked with a number of local organizations, ranging from church to historical society.
Craig had a problem with lung disease and became victim of the coronavirus.
He was a native of Chino and attended local schools, graduating from Chino High, where he was a member of the tennis team, in 1965. A descendent of an early day family, he helped preserve Chino history. His father Malcomb (Mac) was a Chino postmaster. As a service club member Craig started a program to refurbish donated musical instruments for children in need.
His work in the community earned him recognition from Chino as an Edwin Rhodes community service award winner, and in 2011 he was the Champion's Outstanding Citizen.
After graduation from Cal State Los Angeles and two years at divinity school, he went into teaching in the Chino District, first at the prison adult school, then in primary grades at Glenmeade Elementary. He was president of the old Chino chapter of the American Federation of Teachers. He counseled at Boys Republic. He later went into private business as a drug and alcohol counselor, where he was still engaged at the time of his death.
He served on the county airports commission under Supervisor Gary Ovitt.
Craig joined Chino Rotary in 1997 and was club president in 2001-2002. 
He received the club's Excellence in Service award in 2005. He provided and led the club with music and was in charge of collecting used instruments which he had rehabilitated and given to the schools. He played the piano and trumpet.
He also supervised reprinting of updated editions of Adolph Whitney's history book "Chino Where Everything Grows," which he had distributed to Chino schools. During his term as president the club inducted 22 members.
Craig was quite involved in community music, as minister of music at the First Baptist Church for 27 years, and as a key member and music selector for the Chino Valley Community Chorus.
Among his hobbies was golf. 
Craig was a president and a sustaining membership campaign chairman for the Chino Valley YMCA for many years. He was an officer of the Chino Community Center Corporation (now the Chino Cultural Foundation) and lined up participants for its annual cultural arts festival.
In 2011 he and Judy "retired" to Hilo, Hawaii, where he continued his work with Rotary. When they returned a couple of years ago they took up residence at Hillsboro senior center in Chino.
Besides his wife he is survived by four adult children, Aaron Watkins and Stephanie Foss-Uehle of Chino, Heather Evatt of Yucaipa and Nathan Watkins of Elko, Nevada. He also leaves seven grandchildren and one great grandchild.
A memorial will be held at 4 p.m. Saturday, Sept. 5 at the Living Word Assembly, 11887 Telephone Ave., Chino.
He certainly left his mark on this community. Thank you, Craig.