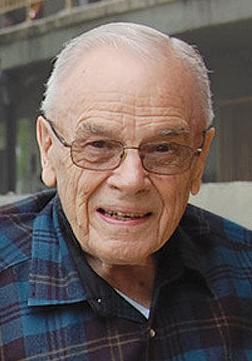 If you think the Iowa caucus election was confusing, try the March 3 California Primary for size. Other than party elections that have different rules about who can vote in them, the most confusing part is the lone statewide ballot measure, unfortunately labeled Proposition 13, which is a big mistake. That title should be retired to avoid confusion with the now nationally famous Prop. 13 passed by California voters in 1978 to put the lid on property taxes.
The new Proposition 13 is a poorly worded and misleading issue that spells trouble if passed. There were too many cooks involved. The wording is atrocious. You'll hear plenty of versions, but who knows what it really means. There is no doubt that it is time to pass more state school bonds to help local districts update deteriorating buildings and handle current growth, but not this way. The legislature should put together a measure that people can understand.
I got suspicious when I read the legislative analyst's analysis of the measure, regarding changes in local funding rules for districts, which means how this measure will affect developer fees for school building in Chino Valley. It says that the state would make three key changes in our school district's ability to raise such local funds. After several tries I couldn't find the specific wording in the measures as shown on the ballot, and can only assume it's buried somewhere in the legalize, such as that below:
"The bonds authorized by this chapter shall be prepared, executed, issued, sold, paid and redeemed as provided in the State General Obligation Bond Law (Chapter 4 commencing with Section 16720) of Part 3 of Division 4 of Title 2 of the Government Code. The provisions of that law, including all acts amendatory thereof and supplementary thereto, apply to those authorized bonds and this chapter, and are hereby incorporated into this chapter as though set forth in full within this chapter, except that subdivisions (a) and (b) of Section 16727 of the Government Code shall not apply to the bonds authorized by this chapter."
Got it? I say vote it down and have the legislature put one on the ballot we can understand.
Meanwhile, there are about 20 citizen-inspired propositions in the pipeline, four of them approved for November with enough signatures, and nine initiated in the legislature and approved by one house so far, leaving an unknown number in line for the November election. The four already approved include another rent control issue to replace one which failed to pass in 2018. It would end current state restrictions and allow cities and counties to pass their own policies to limit annual increases.  Another is a revision of the famous 1978 Proposition 13 property tax law to separate commercial properties from the reassessment restrictions placed on all properties. The other two replace cash bail in crimes with a risk assessment process, and one revising criminal law sentencing and parole procedures.
Getting back to the primaries, there are 20 hopeful Democrats to choose from, including Joe Sestak and Mosie Boyd. Four of them are women.
Among the 20 are retired Navy admiral and former congressman Sestak who is still on the ballot although he dropped out in December.  Mosie Boyd is a Fort Smith, Arkansas attorney who considers herself an independent.
For Republicans who may not feel comfortable with Mr. Trump there are seven other candidates to choose from. Among them is Zoltan G. Istvan and Robert Ardini, but no women. Not much diversity there.  Mr. Istvan, a Mill Valley resident who uses his middle name as his last for the ballot, has campaigned before for governor and president as a Libertarian and a Transhumanist. The latter is one who believes in improving individuals through science and technology. 
Two incumbent superior court judges are being challenged in the Primary by deputy district attorneys. One, Stanford Reichert, has been subject to a rather dirty attack by his opponent's backers based on an unexplained ruling he apparently made in a gang member conviction which was reversed. Any candidate for judge who uses such underhanded tactics doesn't deserve to be called "your honor."
The other incumbent, Joel Agron, has several police associations and county prosecutors against him as well as the county district attorney. Three cases are cited in the mailer inferring his rulings have been against the best interests of children. Obviously, the law enforcement community feels that bearded Jason Liso would be tougher on crime (he's clean-shaven in his Air Force Reserve photo). 
There's politics and social values involved here. Incumbent Judge Agron was appointed in 2017 by Governor Brown. He's the one who dismissed charges of willful cruelty to minors and failure to address truancy, lodged against a Joshua Tree couple struggling to raise their three children and a houseful of cats in a ramshackle desert structure and on poverty income. There was no sign that the children had been harmed physically. After the case became nationally publicized, and Judge Agron released them from charges, the community and relatives came to their aid.  
Democratic congresswoman Norma Torres and Assemblyman Freddie Rodriguez are up for re-election, unopposed in their own party.  Republicans have run token opponents against them, but they should slide in easily with the voter registration behind them.
They say that journalists shouldn't make predictions because they will get (and have been) burned. But I don't have anything to lose. Mine is that the Democrats will get beat again in the presidential race in November unless they can come up with a strong candidate who can beat P. T(rump) Barnum at his own game, and I see only one, and he's not yet in the top four. My second prediction is that if Mr. T is re-elected he'll probably have satisfied his ego needs and will relinquish the position to his vice-president, in hopes that Mr. Spence will be elected president in 2024.
 Of course, all sorts of things including the economy, world affairs and catastrophe, await those who try to foresee the future.