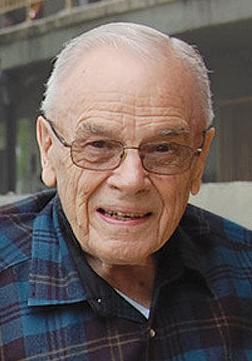 A former highlight of Chino's annual calendars is no more.
Chino Valley no longer celebrates June Dairy Month, which was big around here during the last half of the 20th Century when Chino was the  world's largest concentrated dairy center. In fact, the dairy industry helped replace our reputation as a prison town and perpetuated the motto, "Chino Where Everything Grows." Also, it kept our community from being just another part of the exploding faceless Los Angeles suburbia.
In the last few years I have used this space in June to recall the hayday (pun intended) of Chino's dairies, which reached their peak in the 1970s when the exodus from the Artesia, Bellflower and Cerritos areas took place, bringing to our milkshed dairy operators with pockets full of developer money with which they built modern milk plants and nice houses. Now history has repeated itself, and the industry, much of it in the hands of heirs, has moved to the California Central Valley, Arizona, New Mexico, Texas, Idaho and other Western states less urbanized.
One of the dairymen who came here in the seventies from the Artesia area has left a valuable history of Southern California dairying, not only covering the flow to Chino Valley by families who originally immigrated from Europe, but a description of the changes in the industry, from the milk stool days to robotics.
He is Frank Hilarides, who converted his personal journal into a 50-plus page illustrated booklet on The History and The Development of Southern California Dairy Industry. It is loaded with names of dairy families even going back to founder Richard Gird, and describes the operations and traditions of the industry over the years.
He records that the early Southern California dairy industry has been composed of many ethnic groups  and both Protestant and Catholic religions which influenced their values. They contributed much to their communities and the education of children, an influence important to the community's legacy. They gave California varying business and marketing models, greatly improved production in both quantity and quality, helping to make this state one of the largest agricultural producers in the world. 
Frank, a widower who is knocking on 90 years, has been a multiple fair sweepstakes winner, was a chamber of commerce dairy citizen of the year in 1994 and hosted many dairy tours for the chamber and schools. He retired in 2003 and spends time tinkering with Model T Fords and other old cars, which he enters in local shows and parades. He also enjoys singing with church music groups. 
His voluntary work has provided us with valuable history about this area for a future when June Dairy Month becomes a dim memory.