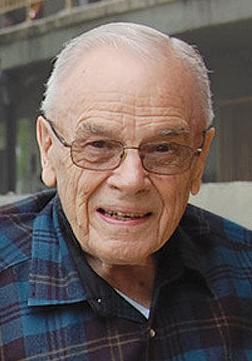 This month marked the 50-year anniversary of a "racial" controversy in Southern California with violent acts similar to those currently taking place elsewhere in our state and country. Discrimination in crime enforcement and other areas triggered these earlier conflicts, too, then among the "brown" population, particularly the youth. 
Chino did not escape the Chicano and Brown Beret activity as the "Anglo"  culture struggled to adjust¸ often begrudgingly, to their "demands." Our community had already taken steps to meet educational and social shortcomings, both in government and on the street. But the rebellion sweeping Southern California was impatient, and the looming of the war in Vietnam didn't help.
Even the Champion office did not escape, firebombed because of the publisher's role on the school board along with that of an attorney-member who was also hit by arson.
A bright spot in the same period,  in addition to the formation of the Chino Council of Social Services recounted last week here, was the Sister City program, which Chino subscribed to in 1966 and put into action two years later. The city of San Juan del Rio in Queretaro state, 80 miles north of Mexico City, was seeking to emerge from its agricultural background just as Chino was. 
During the next 25 years Chino enjoyed a warm relationship that included more than a decade of student exchanges that taught participants about both cultures.  Two mayors, Bob B. McLeod of Chino and Raul Olvera Arostegui of San Juan, were responsible for the success because of their leadership and enthusiasm, Sr. Olvera even after his term limit of three years as municipal president was up. Alicia and Zeke Cortez also played a key roll. 
San Juan del Rio was founded in 1531, named for St. John the Baptist. It was an area center, like our old townships, second largest in its state, in addition to being a municipality. Mexico doesn't have counties. Its population was about the size of ours, city and unincorporated area together. Wine was an important industry.
The city lacked many things we have. Thanks to Sr. Olvera's drive, about 100 classrooms were being added. Public services included a volunteer fire department (los bomberos). The Red Cross handled medical emergencies with a minimum of equipment, and hospital services were meager. Chino helped cement the relationship by sending down a reconditioned fire engine on two occasions, and an ambulance, a cooperative effort of the Rotary  clubs in both cities.                                                                                                                                             My family was among the 17 that made the second visit in 1969 after Mayor McLeod's exploratory visit. We were treated royally. We had dinner with the publisher of La Opinion, the community's weekly newspaper, which would have ben pretty stiff had it not been for Leo Subio of our contingent, who translated. Jose Vasquez, the local photographer who also met with us, spoke English, fortunately.
 At the Olvera ranch home we not only feasted but had our laundry done.
With him we toured not only the new schools he had pushed for but viewed street projects, water works and industrial development that were underway.
Back in Chino we held a fiesta for a group from San Juan that included a banquet and dance at the old Royal Tahitian on Riverside Drive in south Ontario. In 1973 Chino sent a rescue unit for the fire department, and library books for the new library.
A great experience was the big parade in which we rode  in 1977 when Chino presented another fire truck to the bomberos. We rode down the main street with the engine,  among cheering crowds and confetti thrown from balconies. Chino's Fire Chief Mac Short and some of his men accompanied us.  We also visited the schools on that trip.
San Juan municipal president Leopoldo Peralta visited Chino in 1983 to receive another old fire engine that had been declared surplus and rebuilt at our city yards with the help of Crown Coach. Their bomberos, still volunteers, drove it home. The student exchange which had seen 11 years of success, was reestablished in 1985. Rose Ann Gritchen, florist who was president of our chamber of commerce, was a leader.
When he became mayor, Fred Aguiar helped reestablish a contact with San Juan leaders, meeting officials and businessmen in four days in their area. The municipal mayor was C. Salvador Perez. Fred's wife Patti, who worked at the hospital, arranged for medical equipment to be sent there. 
The Chino-San Juan program died in the early 2000s. Since then San Juan del Rio, like Chino, has seen much industrial development.