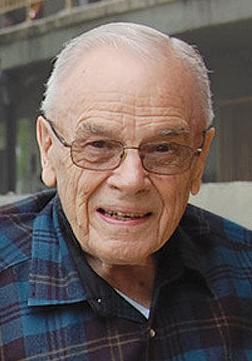 You've probably noticed some changes in your print newspapers lately. Because of the coronavirus sweeping the country (and world), the pages are down because advertising is down and so is reporting. But there is a bigger virus at work—an economic blight which puts bottom lines ahead of traditional journalism, fed by a trend to digital that cuts out important middle people—the editors that double check the work of reporters and page production people.
Even before the coronavirus, news staffs were being trimmed, and with them the watchdogs that eliminate embarrassing mistakes, like the prominent headline in the Daily Bulletin recently that referred to the California Institution for Men at Chiono.
As media columnist Margaret Sullivan has written in the Atlantic magazine, these days local news is withering in many places across America. The United States is dotted with regions where no newspaper or other local news organization exists. In many other places, the names remain on once-vibrant local outlets which have become "ghost newspapers." Their staff and ambitions are so diminished that they can no longer do the day-to-day reporting that allows citizens to make good voting decisions about their government representatives.
A New Jersey hedge fund, Chatham Asset Management, won an auction to buy the McClatchy Company, long a reputable newspaper company based in California, which went bankrupt after trying to absorb another dedicated journalism great, the Gannett Company, former publisher of USA today. (Disclosure--Gannett is printer of the Champion at its Palm Springs Desert Sun plant, where its presses can accommodate us with more speed, color and variety than others nearer. We send the paper digitally by noon and have it back by 4 p.m. Fridays.)
Hedge fund Chatham outbid Alden Capital Group, a somewhat larger fund (see below) that is the top of the ladder owner of a huge string of newspapers under various names which include the Inland Valley Daily Bulletin. Chatham was McClatchy's largest creditor, and has a better reputation for promoting newspapers, not putting them to sleep.
Wyoming will soon go without a 7-day daily. The Casper Star-Tribune plans to eliminate its Monday and Tuesday print editions next month. The Star-Tribune will continue publishing online news while offering electronic editions seven days a week. An increasing percentage of readers, in Wyoming and California as well, are choosing to consume their news digitally. 
If you are among the sadly diminishing readers of our local daily newspaper, you may have noticed some of the subtle changes taking place.
The Inland Valley Daily Bulletin is now "headquartered" in Rancho Cucamonga (not Ontario as our school district thinks). It is now combined into the Inland Empire News Group with the San Bernardino Sun and the Riverside Press Enterprise. The Daily Bulletin, which got its name after the Ontario Daily Report and the Pomona Progress Bulletin combined years ago, has a weekday print circulation of around 10,000, from San Dimas to Fontana including Chino Valley, which  had its own edition two decades ago.
Bulletin columnist David Allen, who has been counted on to report on local council meetings, reveals that he must now cover communities in three counties. Legal advertising has been combined in one section that appears in the three Inland Empire News Group, which means that Wildomar and Lake Elsinore city legals in Riverside County are offered readers in Chino Hills and La Verne as well as Highland and Redlands. Sports and other features are often combined for all three, so a lot of strange team and league names show up here.
Hold on to your T-shirts now. The inland dailies are part of a huge national New York hedge fund known as Alden Global Capital, run by 40-year-old Heath Freeman. Mr. Freeman has liquidated newspaper properties often by selling the real estate rather than preserving good journalism.
There's more.  Alden controls MediaNews Group, owner of more than 50 papers including the Los Angeles Daily News, the San Jose Mercury News, Denver Post, Boston Herald and other big names. Its Inland Empire News Group is part of the Southern California News Group, address Anaheim, which is owned by Digital First Media, headquartered in Denver, which owes allegiance to Alden and Heath Freeman.
I guess that's why Chino was misspelled. I don't think even William Randolph Hearst (known to younger generations as Citizen Kane) would have put up with that.