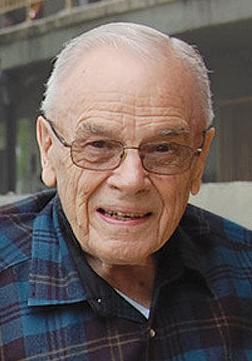 In 1974 the Republicans appeared in disarray in the state, and a new politician, a Chino hometown boy of Mexican descent from immigrants was making a name of himself. He started as a PTA parent, won a spot on the school board, then on the Chino city council. He became the city's first elected mayor, then defeated the incumbent from Colton who held the Fourth District seat on the county board of supervisors. He did it by staying away from racial politics at a time the Chicano movement was peaking and selling himself as everybody's representative. He lost only one election, to Congress, which turned out to be a lucky break, because he went on to be a prominent state senator and brought a lot of attention to our community. This editorial reprinted in part here, carried in the late Corona Independent was run in the Champion in January 1974 to explain the situation. It shows also that what is happening currently in California politics is nothing new.THE RUBEN AYALA VICTORY 
in the special election for the State Senate has ominous portents for California Republicans.
While the falling of a single rock from a cut through which passes a mountain road does not necessarily prophesy a major landslide, the defeat of Assemblyman Jerry Lewis, the Republican candidate, in the 20th Senatorial District may be indicative of what can happen in partisan political contests in California when the voters are faced in November.
Republicans who worked in the Lewis campaign, that's who.
After Tuesday's election, June Wallin, Chairman of the San Bernardino County Republican Central Committee told of how 200 GOP volunteers were sent to comb traditionally Republican precincts in Ontario and Upland in order to get out the vote.
"I don't know if they came out, they're so apathetic," she said. "They've been hit by one thing after another, and some of them just don't care anymore."
Jack Bacon, a long-time Republican loyalist and coordinator of many legislative election campaigns in recent years said:
"You can quote me. We can't stand this anymore. Nixon has got to step down."
Lewis came pretty close to victory in the primary election four weeks ago, but he missed getting a majority, which would have eliminated the need for a runoff.
He was heavily favored in the runoff against Ayala, a Chino Democrat who is chairman of the San Bernardino County Board of Supervisors. In 1972, Ayala sought the Democratic nomination for Congress but lost a tight race to Congressman George Brown Jr. (Confession: The only time I voted as a registered Democrat. Ruben was a good friend.)
In the Senate race to fill a vacancy, however, Ayala won 45,075 to 38,325, or 54 per cent to 46 per cent.
Due to Watergate, Lewis disclosed his campaign contributions in far greater detail than required by law. However, in doing so, representatives of oil and other special interests appeared among those listed.
20th District politicians noted that the Ayala forces alertly jumped on this in a massive media campaign. . .capitalizing on public anger about the energy crisis and public feeling that President Nixon is in league with those most apt to profit from the crisis.
The last straw, according to newspaper reports, was Governor Reagan's late $500-a-couple fund raiser for Lewis held in Reagan's house in Sacramento. Ayala forces ran large newspaper ads showing the invitation and asking: "Were you invited to this party?" It then related that, "The oil lobby, highway lobby, land developers, the drug industry and Sacramento power brokers were close up."
(Ruben Ayala served 25 years until he was retired by new term limits. During this time he was a friend of the dairy industry and backed openness in government. He is remembered in Chino Valley through Ayala Park in Chino and Ayala High in Chino Hills, and in Rialto with a street.)