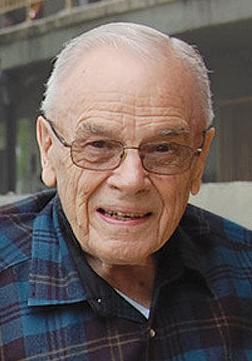 Fifty years ago our nation experienced a huge demonstration that had a lasting effect, and peacefully. It's often left out of the lists of uprisings carried by the media in relation to the current demonstrations that have left some people and property battered and the cops in the frying pan. This one in 1970 brought 20 million Americans out into the spring sunshine according to one Internet report. The goal: environmental reform. 
Its roots were in the hippie counterculture of the 1960s. It was laced with men with long hair and flower crowns for women, Haight-Ashbury influence. This 1970 "rebellion," thanks to sane influence and an intelligent organizer named Denis Hayes, led to the creation of annual Earth Day. President Richard Nixon and First Lady Pat Nixon planted a tree on the White House south lawn. The United Auto Workers helped organize the demonstrations. Cartoonist Walt Kelly created an anti-pollution poster featuring Pogo, with the quotation "We have met the enemy and he is us." A non-profit Earth Day Network helped spread the observance worldwide.
In 2019, Earth Day Network partnered with Keep America Beautiful and National Cleanup Day for the inaugural nationwide Earth Day Clean Up held in all 50 states with more than 500,000 volunteers. Unfortunately, it was limited this year, its 50th anniversary on April 22, by the coronavirus restrictions.
Jim Newton, Los Angeles Times reporter and editor who has just released a biography on retired governor Jerry Brown, wrote how 20 million marchers in this country gathered in 1970 to protest polluted air and water, creating a "big shift in awareness and concern for environment and focused political attention on a new force of American life." Environmentalism moved from the fringe to the center of American politics, he observed.
It is significant that this peaceful uprising promoting the environment, which was spawned in a rebellious generation over 50 years ago, spread worldwide without tragedy. Although  it remains at the center of politics in this election year by politicians debating the costs and changes involved, there has been significant progress through legislation to reduce the impact of our modern life on global wellbeing. We who live in the Los Angeles basin can testify to how much better the smog situation has become over the past half century, even if there is more work to do on it.
The Earth Day movement has been a peaceful success.