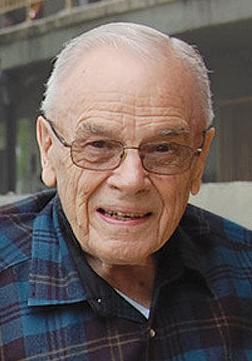 Last week most of us got a card from the U.S. Postal Service assuring us it was safe to vote by mail in the November general election. Between the Postal Service and the White House, a lot of unease has been created about mail balloting.  Unnecessarily in California and San Bernardino county. 
We are among nine states making it easiest to vote and having a smooth mail ballot process. Personally I've been voting that way almost half my life, and have long signed up for an automatic "absentee" or mail ballot.
The easiest way to vote is by mail, particularly during the pandemic which has limited social contact formerly enjoyed by many in a visit to their local polling place, usually at a school, church or in someone's garage. More recently these have been replaced by a "polling center."
Local mail voters have it easy. They don't have to worry about insufficient postage because the government pays it now. Procrastinators, and there seems to be plenty, are given a lot of leeway to get their ballots in and counted. Mail voting allows you time to ponder the many propositions facing us, and if you want to change your mind before you mail, you can turn the ballot in for another one at a polling center. And you can trace receipt of your ballot on the county registrar's web site.
The San Bernardino County Registrar of Voters will keep polling places open for four days — Saturday, Oct. 31 through Tuesday, Nov. 3. In addition, 70 exterior locations are being set up for residents who do not wish to vote by mail, including three mail ballot drop boxes in Chino and one in Chino Hills.
Gov. Newsom issued an executive order in May requiring election officials to send vote-by-mail ballots to every voter who is registered to vote in the Nov. 3 Presidential General Election, whether they request them or not, due to the pandemic.
Residents who don't want to mail their ballots may drop them off at four exterior drop box locations starting Tuesday, Oct. 6. The locations in Chino are the Chino Airport on Merrill Avenue, the Chino Police Department on Guardian Way, and Chino City Hall on Central Ave. In Chino Hills, at the James S. Thalman branch library at the civic center.
In 2016, there were more non-voters than voters who cast ballots for either Democrats or Republicans. Who will sit out again this November? An analysis by the John S. and James L. Knight Foundation found that non-voters who describe themselves more attentive to news than sports, entertainment or other types of media are 18 points more likely than other non-voters to say they expect to vote in the presidential election this fall. But where they get their news matters. Non-voters who are primarily newspaper readers are 25 points more likely to say that they plan to vote than the non-voters who mostly get their news from family and friends. 
Left- or right-leaning television news outlets drive even more participation. Non-voters who rely on partisan news outlets, especially ones that cater to conservatives, are more likely to say they'll cast a ballot in November. 
Newspapers are a top choice for just 7% of non-voters. Non-voters tend to rely on television for news, followed, at a distance, by social media and news websites or apps. But television is full of very biased paid commercials, so be careful. Some of the California propositions have strange curves and twists. They require some study. There are also two county charter change proposals and a Chino Hills hotel tax measure.
The county Registrar's voter information guide includes information about voting, candidates and measures, a sample ballot, and polling place information. Voters will receive two information guides for this election, one containing a sample ballot, candidate statements, and local measure information.  The second guide only includes information for countywide Measures J and K. The guides, available in English and Spanish will be in the mail by the end of the month.
The California Voter Information Guide contains information on candidates for statewide offices, and the state proposition information.
Being a good voting citizen requires a little work but ignoring it opens the door to a failed democracy.