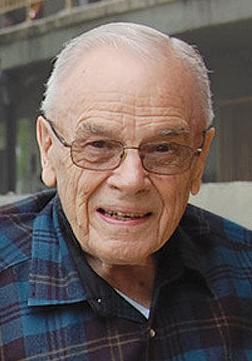 Last week I had so much fun cleaning out my pent up Rolltop Roundup files that I thought I would keep going. Here are some more:
While we struggle to find a cure for the coronavirus problem, there are a few other issues we need to tackle with our superior knowledge. We need to keep working on ways to store electricity to level out the ups and downs of power supply, and have a reserve for emergencies. Which could include terrorist attempts to immobilize us.
Less pressing problems include California gasoline pricing, a uniform single TV remote control device, gun control and how to get our governor to speak without using so many "ah's." 
Sports view: Why can't highly paid basketball players hit free throws. Has anybody figured up how many games they've lost because they can't exhibit a basic talent?
Law and order: It's time we stopped electing county sheriffs. An appalling number have been turning out to be unsuitable for the job, even running corrupt departments. Police chiefs are appointed by city councils. Sheriffs should be appointed by the elected county board of supervisors, who would then be responsible for their conduct. Their elected roles are now protected by the California constitution.
Tales of Carbon Canyon collectively would make a book. 
Paul Spitzerri has given us many on this page and at Chino Hills Historical Society meetings. Recorded in the past pages of the Champion are the stories of the Chino Hills Airport and an almost-tragic school bus accident.
One of the most audacious projects dreamed up for the western toe of San Bernardino County, which contains Carbon Canyon, was the Chino Hills Airport in the early 1970s.
A wealthy Orange County real estate man partnered with a retired Marine colonel and a former Los Angeles Airport official to promote a jet airport which would sit on a 1,400-foot high plateau straddling the San Bernardino-Orange County line. It would have required leveling two hills and filling in the valley, occupying a good portion of what is now Chino Hills State Park. The promoters talked the cities of Chino and Anaheim into being key parties in a joint powers authority, promising there would be no financial obligation for Chino.
The proposal  involved 25,000 acres, including a buffer zone and 8,600 acres for the airport proper. The airport would serve commercial and general (private) aviation with two parallel 12,000-foot runways. 
The promoters said they had $300 million lined up for the construction, and $80 million for the land. No houses would be affected. The Century Freeway would be extended east to serve it, then would curve around to the Ontario Airport, linking three major Southern California airports including LAX.
The real estate man, who also had a land planning and consultant firm, was Reg Wood, a friendly fellow who stumped the area giving a glowing picture of the proposal. With him was John Lowman, who was project director, and Francis T. Fox, former manager of the L.A. Dept. of Airports and former executive with the Hughes Tool Company.
By 1975, Garden Grove, Stanton and Santa Ana were aboard, although Chino's interest was waning.
Opposing was a predecessor of Hope for the Hills, called PATCH—Prevent Airport Traffic in Chino Hills, which ended up on the winning side.
After hearing Mr. Wood's promotional talk at a Chino Kiwanis Club meeting, the newsletter editor called it a "snow job—Texas style."
One beneficiary before the project went down the tubes was the Chino Rancho Ride Association, sponsors of the now defunct annual Chino ride into Soquel Canyon. The airport group bought its land, money that was later distributed to local non-profit organizations.
The day before Halloween, 1967, a school bus overturned on the famous S-curves of Carbon Canyon Road when its brakes failed. What could have been a horrendous accident was avoided by the actions of the driver. 
Scenic Carbon Canyon Road, a state highway, had motorists bent on speed rather than sightseeing. It was a deathtrap for many as traffic increased between Orange and San Bernardino counties. 
The canyon's children attended the Gird schools and Chino High starting in the thirties, then Los Serranos School when it opened in 1963. The district used one of its oldest buses for the run, a 1950 model, and on that near-fatal day just after 7:30 a.m. it was loaded with 29 children headed east, down the famous 3-curve stretch from the summit, when   the hydraulic brakes failed. The young driver, Donna Jean Echito, headed for the embankment on the last curve. The bus paused briefly, then slowly tilted over on its side.
A passing motorist, Pete Lisalda, saw it in his rear view mirror, and ran to open the emergency door, but before letting the children out the driver checked for injuries. Only one child appeared hurt, 10-year-old Shirley Cortez, who had a banged-up elbow.
There were no cell phones, 911 numbers or bus radios in those days, so it took other emergency personnel, including the Highway Patrol, some time to get there. The Carbon Canyon fire volunteers were first to arrive. Traffic piled up, because the Santa Ana Freeway (91) was closed because of smoke from a grass fire.
Several women from the neighborhood comforted the children, who lined up quietly so arriving school officials could get their names.
After that, one of the district's newest buses was assigned to the route. 
--We should move the national capital to the center of the country where there will be more of a feel for the public. Washington D.C. can be retained as a tourist center for its history.
--Move the U.S. financial center west as Asia takes over from Europe as the dominant part of the economic world.
--We need a revolution in the way we use water.
--Change the way we use labor, which is now boxed in by rigid working hours and habits that do not accommodate personal needs and responsibilities required to keep families together and permit efficient time for the education of children. Schools are daytime babysitters.