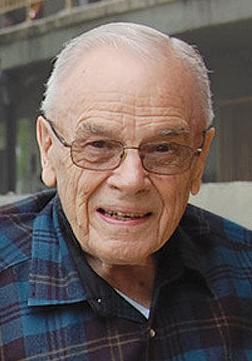 My feel good weekend last week was dampened by the passing of Alex Trebek, who was practically a member of the household. Particularly in recent years when he represented a return to the morality and decency for which this country has been known.
His passing from cancer was anticipated, and it got a lot of attention. People were craving an American role model they could be proud of.
For years I resented the implication that America was no longer great. I never accepted MAGA. I thought  KAG (Keep America Great) was a much better motto.
One thing I feel good about now is that being a decent person will become fashionable again. That's what I really voted for. Actually, I didn't vote for either Trump or Biden.  I picked one of the others who ran in California  and sent my ballot in early, avoiding silly lines at a polling place. I trust the mail service which I have used for years. The Registrar of Voters confirmed the receipt.
Personal ballot deposit at the neighborhood poll used to be a nice social event, but between all-mail balloting and the coronavirus, it's going the way of FAXes.
If Alex Trebek had to go he chose the right time to do so. His adopted country needed his legacy and his positive outlook on life. I look forward to seeing the rest of his prerecorded Jeopardy! from now until Christmas. By then maybe we will have stopped arguing over who got elected president.
I have known more people personally who have died from pancreatic cancer than from COVID19. It's a vicious way to go, and hopefully science will turn its attention on finding a solution, just as it has made progress with other forms of cancer. 
I've got to hand it to Alex for reemphasizing that he's had a good life. I've been enjoying the biographical programs these past few days.
Some vote outcomes are hard to figure. Take the overwhelming passage of County Measure K, an initiative sponsored by people who take a dim view of our elected county supervisors. Not only does it limit supervisors in salary and benefits, but puts a one-term limit on their service. It probably won't be long until people will be complaining that the bureaucrats, and not elected officials, are running the county, because of their longer experience. Limiting supervisors to one term ensures that none will be there long enough to know what is really going on. 
Putting a harsher lid on salaries and benefits will ensure that only those that have outside income can afford to serve. And because none will be there long enough to have much influence on the many other area boards and committees that they serve on representing our county, such as area planning and transportation,  our influence in the region will be diminished.
Guess we showed those board members, didn't we.