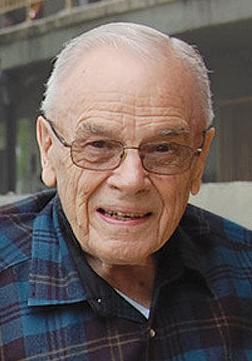 The battered book is labeled "The New Civics," and I've forgotten where I picked it up. But I must have been attracted by the label pasted on the cover which said "1919."
Civics is the study of government, usually found at the junior high level, about as interesting to most students as algebra and history. When I took civics we had to memorize all the members of President Franklin D. Roosevelt's cabinet. I still remember one. Frank C. Walker.
Often now civics has a different title, such as American government.  Its purpose is to educate students about how our democracy works. I've always claimed that history is taught wrong, teachers should start with the present. Current events to grab interest, then lead into the background. Now it would be coronavirus, and how it affects our government, how government will survive another crisis and what our forefathers did to make survival possible. 
The current stay at home movement which has closed our schools provides a wonderful topic for examining this subject. Once again our constitution is being tested, just as it was in the Civil War, the Great Depression, World War II, 9-11 and other national emergencies. If a name is needed for the benefit of future generations, maybe we should call this one The Great Pandemic Pause, when our rights were put on hold and people were ordered to stay at home and not associate with each other, in the name of a major threat to life and safety. It's a great opportunity for teachers.
With this in mind, I was curious to know what students a century ago were being told about civics, and what could be "new" then, as a stepping stone to today, except that women can now vote and hold office. The controversy over whether the present Equal Rights Amendment is still valid should pep up any civic class.
The author of my century-old civics text was Roscoe Lewis Ashley, a prolific writer. The book infers it came out of Pasadena High School, a site gaining note for its education. Many of its students came from the homes of faculty members at Cal Tech and other colleges and universities founded in the area. Apparently the text belonged to a student named Clara Reinicke of the Class of 1921. Written notes throughout the book indicated it had traveled as far as the Midwest before coming back this way.
So what was "new" about civics in 1919 when the text was published by The Macmillan Company of New York?  "This book deals with American citizens in their collective relations with one another," says the author. He explains that the form and function of many American governments had changed during the prior quarter of a century (before World War I) and that the "spirit" of American government had changed even more. Not only had national and state governments changed since the Civil War, but local government and family structure had also as the nation industrialized. Control of industry, women, child labor, water issues and conservation of power, telephone service, juvenile courts, even family income and divorce are subjects covered which probably never appeared in earlier textbooks where many school districts, including Chino's, which wouldn't hire married women to teach.  
"The New Civics" is a ponderous 420-page text and I don't see how students covered it in a year, let alone a semester. But it does explain why our constitutional form of government, put together in the 1780s, has endured, particularly in time of crisis, a situation we face again today. If you're interested, the whole text is available on the Internet.
In the upcoming book "The Point of it All," put out by his son, the late brilliant commentator and philosopher Charles Krauthammer calls our basic law, the Constitution, the product of a collection of geniuses that still works. The oaths of office taken by all public officials requires them to uphold and protect the constitutions of federal and state governments. It is the oaths and the system set up to enforce them, far from universal in our world, that protect us in times of crisis like the present in which mayors and governors can order us to stay at home and remain in "captivity." 
After the emergency passes it will be up to the courts to sort it all out, and decide which actions were valid, and which might require changes. We have seen it before in civil rights actions and violation of the constitution such as the relocation of citizens of Japanese ancestry during World War II, an example of what fear can do to people.