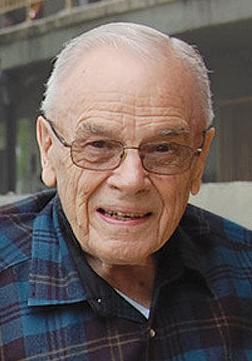 (Last Monday was Read Across America Day--honoring the birthday of Theodor Seuss (Ted) Geisel, better known as Dr. Seuss. Educators promote the day to emphasize motivation and awareness of reading. I'm happy to see that some of my own childhood books remain high on the popularity list, as listed below in a Rolltop Roundup written in 1995.) 
Last week I was invited to read to school children. I relished the assignment, because last year I had a wonderful time before Newman Elementary students during their International Reading Program.
This time I went to the new Hidden Trails Elementary, tucked in the upper reaches of Chino Hills, for the kickoff of Hidden Trails' Read-a-Thon.
The object is to raise money for library books, computers, playground and emergency safety equipment. Students read books at home in exchange for pledges.
I read to a fifth-sixth class, to fourth graders, and then, gulp, to second graders. 
The night before I had scoured dusty collections on the darkest depths of upper closet shelves where some of my childhood favorites had been stored, along with those of my son. This turned up Winnie the Pooh, Doctor Doolittle, Mary Poppins and other long forgotten titles. I combed our bookcases for anthologies and pored through collections of American folklore, Christmas tales and other literary treasuries. Some I had picked up at second hand book sales, than stowed away and forgotten.
My mother was a collector of children's books, particularly those well or famously illustrated. Our house was full of good reading. We didn't have television in those days, I told my wide-eyed young audiences.
I gave the fifth/sixth grade class some choices, and they wanted to hear about Henry Ford. So I read the Dos Passos biographical sketch of the Model T inventor I found in my college American Lit book.
Then I turned to Columbus, written by Joaquin Miller, who penned it at his Oakland hills home on the 500th anniversary observance of the discovery of the New World.
Not only had I been required to memorize it in the fifth grade, but, I told the class, I grew up in the neighboring Berkeley Hills, on Miller Ave.
"Behind him lay the gray Azores,
Behind the Gates of Hercules..."
By the time I got to the end the class was joining me in "On, sail on!"
Next came an old campfire favorite from my youth, a version of which I found in a folklore book. "A Pet Trout" is a fishing yarn, and it seemed to go over well.
I read it to the fourth graders, too, after opening with the chapter "Saturday Night": from Laura Ingalls Wilder's Farmer Boy. Her "Little House" series about her own family is better known. Farmer Boy is the story of her husband when he was a farm kid in upper New York.
"Saturday Night" tells how he and his brother had to load up a tub with snow which, when melted on the stove, became the family's weekly bath, and describes Mother's donut making. Another world to today's youngsters.
We rounded the session off with Rosemary and Stephen Vincent Benet's poem about Wilbur and Orville Wright, who were strangers to most of the fourth graders -- until now.
I had 20 minutes with the second graders before recess and a birthday party for one of their number.
I read an old favorite from Rudyard Kipling's Just So Stories. The Elephant's Child (How the Elephant Got His Trunk), written about an African setting by the celebrated Englishman 95 years ago.
It has lots of wonderful words to roll off the tongue, like "satiable curiosity," Kolokolo Bird, O Best Beloved, Bi-Coloured Python Rock Snake, and of course the great grey-green greasy Limpopo River, all set about with fever-trees.
Kipling may have influenced Dr. Seuss, whose wonderfully silly word play has amused children for more than a half century.
I received one of Dr. Seuss's first books, Horton Hatches an Egg, one Christmas when I was in elementary school. The "aunt" who gave it to me, a retired school teacher, read it to us Christmas morning. I remember tears of laughter streaming down her face over the wonderful illustrations.
If I draw third graders next, I'll read them a piece of Freddy the Detective, which I read at least five times. Freddy was one smart pig. In a later book he becomes editor of the farm yard newspaper. Maybe that's where I got my career inspiration. It sure didn't come from watching television.