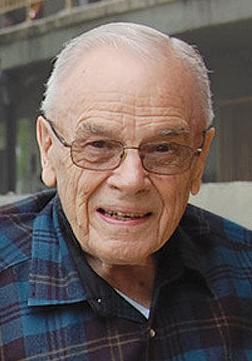 he wrath of polio in the United States, and Chino Valley in particular, is becoming a dim memory, as are recollections of Sister Kenny, Jonas Salk and Albert Sabin. Sixty-five years ago local parents were scared stiff about this menace to their children. One of the few hopes for victims resided right here, on Boys Republic property.
This past October 24  was World Polio Day, established by Rotary International to commemorate the birth of Jonas Salk, who led the first team to develop a vaccine against poliomyelitis. Use of this inactivated poliovirus vaccine and subsequent widespread use of the oral poliovirus vaccine developed by Albert Sabin led to establishment of the Global Polio Eradication Initiative (GPEI) in 1988. Since then, GPEI has reduced polio worldwide by 99 percent. There's a moral here for antivaxxers, because their opposition is embodied in the reason we have not yet seen polio wiped off the planet completely,  and until then, a resurgence is always possible.
Chino Valley's Rotary clubs, by raising thousands of dollars, have played a part in the eradication goal. In 2018, a half billion children throughout the world were vaccinated through the combined efforts of Rotary, the World Health Organization, the U.S. Centers for Disease Control, UNICEF which organized volunteers for the massive drive, and the Bill and Melinda Gates Foundation which has pledged to match Rotary International contributions 2 to 1. To get the job done, Rotary is seeking $50 million more annually
 In the old days families feared diphtheria, which took the life of 3-year-old Harry Tebo, first child born in Chino, plus cholera and smallpox. I and my friends all carried the smallpox inoculation scar on our upper arms because when we were born inoculation was almost automatic. The vaccination worked. Smallpox has been eliminated from the world, but only after European sailors and settlers infected and practically wiped out indigenous Americans, north and south.
Polio was found in descriptions of ancient Egypt and Rome, but it didn't hit its stride in this country until the 1930s and 1940s. It took a while for Americans to learn that their president, Franklin Roosevelt, was disabled. People found out this highly contagious virus, spread only through human contact, could affect everyone and could be crippling and deadly. Fortunately, while many people carried the virus, only a few were disabled by it.
Casa Colina Convalescent Home for Crippled Children, forerunner of Pomona's Casa Colina hospital, was located at Boys Republic in 1936. Its director was Frances Eleanor Smith, who was named American Mother of the Year for her efforts. It was located in the summer home of the late Margaret Fowler, philanthropist who had donated the land for the present Boys Republic.
"Mother" Smith stressed companionship, fresh air and exercise for her patients, who were mostly confined to bed, wheelchairs and in some cases the iron lungs that kept them breathing. She adopted the philosophy and techniques of Australia's Sister Kenny, who opposed immobilization of stricken bodies and developed a method of revitalizing affected muscles to keep them from atrophying, through heavy massage and heat treatments. Sister Kenny gained wide recognition for successes, although some doctors did not believe in her techniques, and even opposed them. Eclipsed when they were no longer needed because of the Salk vaccine, Sister Kenny is little known today.
One of my proud moments as a budding reporter was interviewing her in the summer of 1951 in Honolulu, where her plane had stopped to refuel on its trans-Pacific trip. She was headed to a polio conference in Copenhagen, Denmark. She was a tired lady who was suffering from Parkinson's Disease. Then she flew to the U.S. to visit her clinics, which included the Ruth Home in El Monte, which she was very proud of. She died a year later at the age of 72.
A sidelight of my short visit with her was an interview on the same plane with bunk-ridden Jack E. Hall, a Pan Am pilot who had been stricken by polio while in Tahiti and was headed for the El Monte clinic. He told me Sister Kenny had given him a lot of hope.
People in Chino, led by banker and former Champion publisher Edwin Rhodes, helped Casa Colina become established. When a swimming pool was sought for therapy, the City of Chino agreed to run a water pipeline from town to the site. In the forties Casa Colina opened its doors to adult patients, who came here from a wide area.
Mother Smith retired in 1952.  Once the Salk and Sabin vaccines virtually eliminated polio, Casa Colina changed to meet the needs of those disabled by spinal cord injuries and birth defects. It outgrew the "house on the hill" and moved to Pomona, with new federal funds for expansion. Today, it has grown into a full fledged medical facility, still specializing in bone problems as well as many others.
In many third world countries, other diseases have been arrested because of the drive against polio which enlightened their populations to the medical benefits of having their children inoculated. Unfortunately, Polio is still present in the world because of people who oppose vaccination.
Other diseases such as measles are posing a new threat.