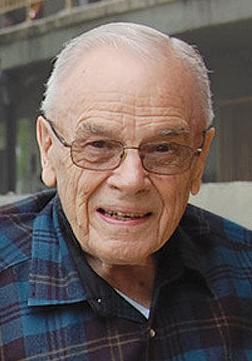 Earlier this month during the Rest In Place to keep coronavirus from spreading, my apartment complex aired the comedy "Going in Style," in which seniors Alan Arkin, Morgan Freeman and Michael Caine play a trio of retirees who rob a bank in revenge for having their retirement pay being cut off.  
Later in the film an attractive septuagenarian appears as Alan Arkin's girlfriend. It's Ann-Margret, object of one of my unforgettable journalistic experiences in 1964. Next Tuesday is this film darling's 79th birthday, making this an appropriate time to talk about her.
Kerry Cisneroz, who makes Chino Valley history come alive for so many through his Chino Memories Facebook, recounted the story of Ann-Margret's film visit to Chino back in 1964. She co-starred with Michael Parks, a Corona boy, in "Bus Riley's  Back in Town,"  a forgettable film about a pampered small town girl seeking to woo her old boyfriend back after he is discharged from the Navy, despite the fact she married a wealthy man in his absence. 
As editor of the Champion, I had covered the filming and had lunch with her, which the studio provided in the backyard of the Harvey Gray apartments on Seventh Street, now the Chamber of Commerce office. 
Despite her parts in somewhat risqué movies and a sultry singing voice, she was seen as shy and reserved offstage, where she was usually chaperoned by her Swedish parents, Mr. and Mr. Carl Olsson, who accompanied her that day. 
Parts of that April, 1964 Champion report:
"The movies came to Chino again last week, and brought with them a new darling of the screen, Swedish born Ann-Margret, and a newcomer billed as one of the hottest male prospects, Corona-born Michael Parks.
"Chino won the bid over 63 other towns from Santa Rosa south as the 'most authentic' Midwest background, just as it did two years ago for "The Stripper" (another William Inge picture starring Joanne Woodward). The only area unobstructed by new shopping development or palm trees, said the publicity man of our city.
"Vivacious Ann-Margret was the center of attraction during the day-long filming. D Street between Sixth and Seventh was the stage, and the spotlight was on The Keg tavern, which has been reproduced by Universal city for inside shots.
"The day's filming opened with Ann-Margret piloting a racy Jaguar XKE up Chino Avenue. Then, for the camera perched on top of Herb's Hardware, she did another scene barreling down Sixth Street and on to D Street, where she slammed into the curb on the wrong side of the street, and in the middle of the traffic jam, gaily tripped across to The Keg.
"It was during one run of this scene that she banged the curb unintentionally, and the steering wheel of the sports cars whipped around and rapped the expensive ring she was wearing, giving her a sore finger. She was later taken to Dr. Gull and Owensby (local doctors' office) for X-rays, with negative results." (The Champion showed a picture of Chino fire engineer Leo Beeson conferring with the studio nurse about the injury.)
"After lunch the scene moved to Sixth and D. A dolly-mounted camera was backed into Reher's drug store to get a shot of Ann-Margret crossing the street and stopping to talk to a policeman."
While she had no children, she was stepmother to three children of husband Roger Smith, whom she married in 1967. He died in 2017 after 50 years of marriage, one of Hollywood's best star records. Before that she had dated Eddie Fisher and was linked to Elvis Presley during the making of "Viva Las Vegas" in 1964, after she reached stardom in "Bye, Bye Birdie." She's had a busy career ever since as a talented singer, dancer and actor.