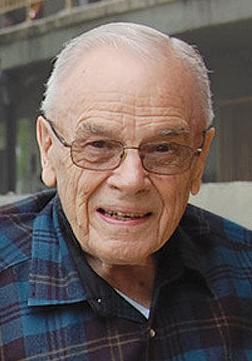 Last Sunday one of the country's most interesting actor-directors joined the fairly exclusive club of nonagenarians, of which I am a member. In fact, I beat him by almost 10 months.
 Clint Eastwood, whom I had the pleasure of meeting at a newspaper conference in Monterey in 1987, is in fine condition for his age and continues to bring us exciting entertainment ("Richard Jewell" and "The Mule"). He was born May 31, 1930 in San Francisco and made his mark in the entertainment world in the  TV series Rawhide. His roles have included hero, roughneck, soldier, criminal, cop and lover.   To celebrate his birthday I watched him in his four-day affair with Francesca Johnson, beautifully played by Meryl Streep, in "The Bridges of Madison County", one of the biggest hit movies of the nineties, showing rural Iowa in the sixties. No "Dirty Harry" this time.
What a wonderful escape from the demonstrating and rioting taking place elsewhere on my television set.
Pretty hard to avoid writing about politics when demonstrations sweeping the nation are leading to violent crime, destruction and death. I had planned to resurrect an old column on high school dress codes but will save that for later. Meanwhile, before some folks get the hatchet out over the above comment consider that I said "leading to," not "causing."
First, congratulations go to those young people behind Sunday's demonstrations in Chino Hills for the peaceful way their campaign was carried out. They were mostly young people concerned about one of this nation's festering problems. They expressed their point—and were lucky, too. Lucky that outsiders didn't take advantage of the situation to set fires and loot like they have in other areas. I regret I won't be around in a decade or so when this demonstrating generation will experience the results of this latest of a series of crises that seem to hit us every 30 years or so.
I found the current situation best expressed by a national political writer for the Washington Post who  said that while an appeal for racial justice has been at the heart of the gatherings, they have also attracted a diverse array of people with other grievances and agendas who have co-opted the moment, accelerating what has been a national unraveling as the country reels from a pandemic that has put more than 40 million people out of work.
I'll add my own point—that the country lacks the strong leadership required by the double-whammy facing it. Harry Truman's "buck" hasn't stopped anyplace meaningful. Survival of our freedoms requires it.