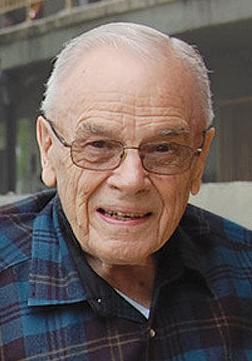 There is a false myth created by our Declaration of Independence that All Men are Created Equal. Anyone who has studied the sciences of genetics, heredity, medicine and psychology knows this is a fiction. 
The term was part of the rebellion manifesto created by our Founding Fathers to justify our separation from England--that no person was created by God to be subservient to another, and that royalty had no special privilege in our world. The statement did not apply to slaves and women. I often think of this oft stated "truth" when I hear how our country deals with racism,  equal opportunity and immigration, especially about those capable of contributing to our society.
The obituary of a 103-year-old man who came to Chino as a child in a destitute half-immigrant family a century ago recently came to my attention. He was born from a union of Mexican immigrant and a native American woman of a Maricopa, Arizona tribe. 
His name was Joseph C. Torres, "Sef" to family and friends. He died in San Diego November 13. During his childhood his mother remarried after his father died of tuberculosis, leaving them homeless. The family relocated in Chino, where they lived in a labor camp. Sef worked in the fields, claiming later that the backbreaking work was character building and made him a better person. This was proved when he became a highly respected school administrator in San Diego.
He did not start school until he was seven, at the old, segregated D Street School. In the 5th grade his teachers discovered his baritone singing voice and he joined the choir. He was also a good athlete. Both qualities caught the attention of his teachers, and he was allowed to enroll in a non-segregated school, just as other such Mexican youth were at that time.
Sef was a basketball and baseball star, and by the 9th grade was singing at recitals and weddings. He apparently went to high school in Pomona or nearby, graduating in 1937 after lettering in five sports. After Chino, his youthful trail here is lost. According to his obituary, he was recruited by the Mexican Players at the Padua Theater. He attended Riverside Junior College then got a basketball scholarship at San Diego State. He joined the Army in 1941, returned to SDSU, then got his master's degree at USC. He taught and was principal and high school organizer in San Diego then became a supervisor for school administration credential candidates at San Diego State. His civic and sports activity was extensive. 
Said one of his former students: "Mr. Torres was a great role model and an awesome principal. He earned the respect of all his students."  "Such an amazing man and the life he lived," said another.
He died peacefully at home, survived by a wife, three children, six grandchildren and four great grandchildren. Chino can be proud of the part it played in his life.