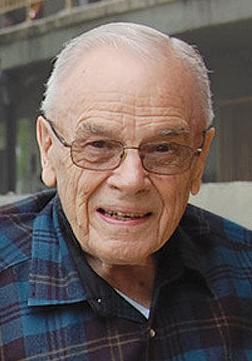 ur psyches have been through the ropes this past week. First came changes in our Halloween customs because of the coronavirus. Followed immediately by the change back to standard time from daylight saving. Through all this we were bombarded with pre-election propaganda, then had the agony of awaiting the final vote count. 
All the while trying to wear those suffocating masks and keeping distance from friends and associates. And avoiding those warm hugs that make life so pleasant.
There's been a lot of discussion again whether we should keep daylight saving, which started as a wartime energy saver in World War I, pitting the growing industrial society against the agricultural society. Austria-Hungary and Germany led the way in 1916. Allied countries immediately followed their enemies by adopting daylight time, which ran until Oct. 1. The United States jumped on the bandwagon when it entered the war, then abandoned the program in 1919.
Over the years the United States has had many time change plans. At one time Chino residents advanced the clocks on the last Sunday in April, which was also the day of the annual Rancho Ride. Clocks were set back at the end of September. Later the change was moved to the first Sunday in April and the last Sunday in October. Then the idea was advanced in the U.S. that it would be better to fall back to regular time the Sunday after Halloween, as a safety measure. Canada and Mexican communities near the border, followed suit. 
Location has a lot to do with it. Areas near the equator have consistent night and day all year around. Hawaii is in that boat, and stays on standard time. Alaska sees sunshine in the summer up to 10 or 11 p.m. Maine, Massachusetts and New Hampshire, that stay light longer in the summer, are among the proponents to discard DST.
Asia, Australia and most of Africa don't use daylight time.
In 2011 Russia went on daylight saving time and declared the change would be permanent. In 2014 it was abandoned there.
Mexico adopted horario de verano nationwide in 1996, even in its tropical regions, because of its increasing economic ties to the United States. Daylight saving time there begins the first Sunday of April and ends the last Sunday of October; and is usually referred to as the "Summer Schedule." However, ten northern border municipalities observe the same DST schedule as the United States. They are: Acuna, Anahuac, Juarez, Matamoros, Mexicali, Nuevo Laredo, Ojinaga, Piedras Negras, Reynosa, and Tijuana. 
In the United States, the Florida, Washington, California, and Oregon legislatures have all passed bills to enact permanent DST, but the bills require Congressional approval in order to take effect. Maine, Massachusetts, New Hampshire, and Rhode Island have also introduced proposals or commissions to that effect. Although 26 states have considered making DST permanent, unless Congress changes federal law, states cannot implement permanent DST—states can only opt out of DST, not standard time.
The European Union doesn't care about Halloween, so the treaty countries fall back earlier, but there are rumblings in some who would like to forget the whole thing. The trouble is, half seek to abandon daylight saving, and half want to go all year around.
What's this annual practice doing to us? Diana Kwon, a freelance journalist specializing in health and life sciences, writing from Berlin for Scientific American, had some interesting reporting, saying there has been a pushback to the seasonal time changes that  affect mood, sleep and general well-being.
She notes that the twice-a-year transitions have become increasingly unpopular and that scientists have been calling attention to the  effects which include a general reduction in mental and physical well-being, as well as a potential increased risk of serious complications, such as strokes and heart attacks, soon after the shifts. There is also evidence of increases in traffic fatalities and harmful medical errors shortly after clocks are moved forward in the spring.
She says governments around the world have been in discussions about sticking to one time—either permanent standard time or permanent daylight saving. 
Beth Malow, a professor of neurology and pediatrics at Vanderbilt University, spoke with Scientific American about the health effects of this timekeeping practice and what should replace it. She said daylight saving is a misalignment of biological rhythms for eight months out of the year. Researchers observe the stroke rate or heart attack rate increases predominantly with the switch from standard to daylight in March. 
In 2021, DST begins as late as possible in the U.S. next March, on the 14th, and goes as late as possible, to Nov. 7.