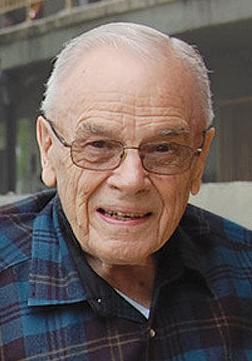 Last week's column dealt with the most talked about state measures. The rest will test your beliefs on how close to home changes in state law would come to you. In their order on the ballot:
Proposition 17 restores the right to vote after completion of a prison term. The question here is when is a term completed? Before or after parole? This may add up to being much ado about nothing—another one based more on one's special philosophy about who should have the right to vote  rather than if it causes more or less crime. Proposition 18 is another philosophical one.
Proposition 18 gives teenagers the right to vote in primary and special elections as long as they turn 18 by the next general election. Even if they can't drink for another three years, which is just as well seeing how this election is shaping up. Some teens graduate from high school before they are 18. Hopefully they would be mature enough to vote, even if they aren't considered old enough to do some other things.
Proposition 20 revives old tough on crime issues by eliminating some of the loopholes created by felonies which have been turned into misdemeanors to cut down on jail and prison expenses and to eliminate unequal prosecution practices by modifying or eliminating sentences that were considered discriminatory or unfair. It also limits the collection of DNA evidence from all arrestees to that of serious criminals.
Proposition 21 loosens restrictions on state and local rent control of residences by local and state governments, a big issue in the current economic climate. This issue pits landlord burden against tenant burden and tries to solve a social problem, which makes it political.
Proposition 22 applies to "independent contractor" and gig operations. Recent legislation and court opinions have taken away independence enjoyed by many workers by classifying them as employees subject to certain requirements on employers, often costly. Focus has been on app-based drivers who use their own vehicles to drive passengers for a fee. But others, such as independent newspaper writers, carriers, entertainers and people working out of their own homes, are affected. The laws have put the squeeze on peoples' freedom to choose ways to make a living that fit their time schedule, in favor of protecting employees who might otherwise become a social burden. 
Proposition 23 imposes new state controls over dialysis clinics, including the requirement that a licensed physician or nurse practitioner be on site at all times. This will increase costs quite a bit. Proponents claim that the stricter rules are "common sense," but don't show proof in the official arguments that there is now a problem. Medical backing can be found on both sides. 
Proposition 24 sets up a new agency to enforce consumer privacy laws, to help prevent businesses from sharing personal information. Supporters say that consumers are suffering from poor controls over the use of their private information. Opponents say this proposition was put together secretly in a way that will benefit some major social media and tech giants.
Proposition 25 continues the new system of restricting money bail bonds on the grounds it discriminates against the poor and people who have not yet been found guilty but can't afford to stay out of jail like wealthier folks.  Judges would determine risk. Those in favor say a lot of money will be saved by not jailing people unnecessarily. Those opposed point out that people picked up for serial crimes like shoplifting sprees and numerous petty thefts will be able to continue their actions until their trial is held. 
My own ballot will show "No" on most of the propositions, because they are too far-ranging. Also, if there is no real problem, why spend money fixing it. My ballot's in the mail.
Don't overlook measures J and K if you live in San Bernardino County. 
MEASURE J is a much needed updating of the basic county charter, written over 100 years ago and amended 27 times out of 36 tries and still needs updating because of changes in the law. A big change was in 1943 which changed election of supervisors to five districts rather than county-wide.  
The charter sets all the rules we operate under apart from state and federal laws. For information look to the Supplemental Voter Information Guide you received in addition to the regular information guide and sample ballot. The changes streamline the charter, delete obsolete and redundant provisions, accommodate changes in state law and regulations affecting mail balloting and health threats. They also tighten some accountability of elected supervisors. If J passes the supervisors' salary formula would be changed to 80% of the base salary of  superior court judges and the benefits to those received by department heads 
Oppositions to J comes from those who would like to cut down on supervisors' salaries and terms of office. These issues however are covered in Measure K.
MEASURE K takes a tighter stand on supervisor terms and salaries. Terms would be limited to one four-year term instead of three and salaries to $5,000 a month ($60,000 a year) including benefits. It is an initiative measure placed on the ballot by petitioners who feel compensation is too generous The limit now is the average paid supervisors of Riverside, Orange and San Diego counties, and the average is just under $50,000. Backers of K say benefits bring the total package per supervisor to about $250,000 a year.