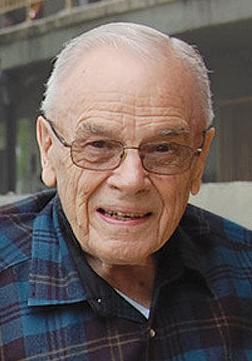 In April, 2030, a successor Rolltop Roundup writer reviewing Chino history, put the following on this page:
10 YEARS AGO IN CHINO VALLEY
Back in 2020 my predecessor wrote about a pandemic called Coronavirus. He tells how the local economy almost came to a halt, how the lack of national leadership coupled with a fear equal to Pearl Harbor prolonged the agony and threatened democratic processes.
A pandemic is an epidemic which covers a large geographic area. Every epidemic is not a pandemic, but every pandemic is an epidemic. Back then this county had a wishy-washy president who was very optimistic about the whole situation, first claiming it was no problem then indicating he was taking charge and it would all end soon. Fortunately he had a handful of good straight-talking administrators who told it like it was. Others in the world faced the same problem and the nation survived.
The fast moving virus which at that time had no known cure didn't come from Corona, but China. Throughout the U.S., schools were closed, hospital care disrupted, businesses shut down. People were ordered by their states and counties to  "shelter in place," wear masks outside and remain six feet away from others. Group meetings were banned. The Brown Act was tossed.
Hoarding produced a shortage of toilet paper and hand sanitizer. Gun sales soared. Deaths from the virus were tallied daily, showing increases. These were offset somewhat by a drop in traffic fatalities as more people worked or took schooling at home. However, on the less crowded highways, speeding increased.
More power was accorded mayors, school superintendents and bureaucrats because council and board meetings could not be held except on the Internet, limiting public input.
Social activity went out the window. Beauty salons and barber shops were closed. So were restaurants, although some stayed in business by offering take-out orders on site or home delivery.
Church services were cancelled, and along with them Easter, except on the Internet, which was an essential means of communication that many poor people and seniors did not have.
Schools were closed for the rest of the semester, requiring kids to stay home and learn online. Traditional graduation ceremonies were cancelled or postponed, leaving high school seniors extremely distraught.
Wrote the publisher-emeritus in the Roundup on April 11, 2020:
I flipped my essential calendar book at the end of March and was confronted by a page full of blank spaces screaming "April Fool" at me, except for two squares, which were theater dates I had reserved over a month ago. Both had "cancelled" written across them. The only consolation is that I won't have any credit card charges this month for restaurants or shows. Sorry, Visa and MC. 
I live alone and am quarantined somewhat by the management of the senior apartment complex which serves various levels for elderly people according to their needs: independent living (like me), assisted living, skilled nursing and memory care. The social restraints imposed by this pandemic may increase the need for the last. I feel sorry for my neighbors who have lost some of their important support system because their relatives can't see them. Those with spouses or "significant others" have acceptable company that I and the numerous widows and widowers don't. And now independent living isn't so independent.
On the other side, having a resident come down with coronavirus can be a kiss of death for our campus even if it isn't fatal, because there's a lot of officials out there who don't want it on their watch. 
My choices of company, besides my daily newspapers, are a good book or television. Whoever thought I'd become pals with the Golden Girls and  Andy Griffith, come to like that hard to love Raymond or put up with that sex-crazed Malibu resident and his flaky brother and nephew, the 2 ½ men? If my eyesight goes, I've had it.
It's hard work doing nothing. It takes a lot of patience.