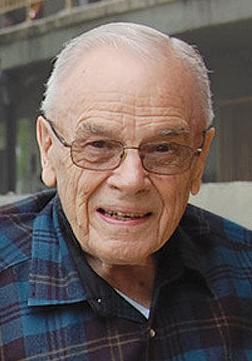 My ballot's in. Mailed and verified. In three more days we can get rid of those horrible repetitious TV election ads and get back to pharmaceuticals, insurance deals, souped up cars, underarm deodorant and double-talk trash. 
Backers and opponents in California have outdone themselves on the propositions. Hard to believe there are only 12 state measures to decide, plus two for the county and one in Chino Hills. I only voted in favor of three or four of the state ones. 
There's more shady and dishonest truths being tossed about on the propositions than in a presidential debate. The sponsors are either lazy or think repetition pays off, and I think the former is more like it. Thank goodness for the mute button, and public broadcast where there are no commercials.
I picked up the following tips from somewhere I don't remember.
Be patient on election night. Counting the returns will take time. The expected increase in voting-by-mail (70 million Americans early this week) will pose challenges for how election officials and journalists report the results, and how voters absorb them. Mail ballots usually take longer to count because signatures have to be verified. This could lead to delays in declaring a winner in battleground states in the presidential race.
Remember that some published results of our local elections require reports from voter registrars in two or three counties. Best go to the secretary of state website for these if you live in Chino or Chino Hills.
Residents who wish to vote in person can go to their designated polling location, shown on their sample ballot,  beginning today and ending Election Day Tuesday. Take your unused vote by mail ballot and give it to the staff at the polling location. I couldn't believe the people standing in line, sometimes over two hours, this past week to vote at centers for early voters because they didn't trust the mail. I'm lucky that my local mail drop box is right outside my apartment.
California is a virtual lock for Democratic nominee Joe Biden, so a delay in getting its final results won't pose too much of an obstacle for calling the presidential race in November.
But several battleground states have eased rules for voting by mail this year, including Pennsylvania, Michigan, Wisconsin and New Hampshire. These are states without a lot of experience overseeing elections with high mail-in ballot participation. Collectively, this could produce delays and confusion, with media outlets unable to call enough states to give a presidential candidate at least 270 electoral votes on election night or even into the next morning.
For historical perspective, in 2016, the Associated Press, a leader in election calling, declared that Donald Trump had won Pennsylvania at 1:35 a.m. Eastern time on Wednesday and that he had won Wisconsin about an hour later at 2:29 a.m. That was enough to put him over 270 electoral votes by early Wednesday morning, recalls Nathan Gonzales, the editor and publisher of Inside Elections.