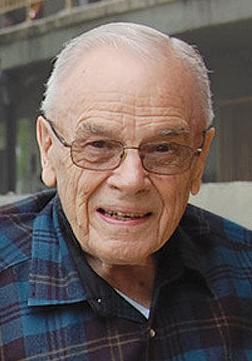 Californians need to look for distortions in the propositions before them in the November 3 election. And be wary of misleading ads and TV commercials.  Voters should have received both sample ballots and mail ballots by now, in sufficient time to study them.
Propositions that have good stuff in them may contain twists that will cause problems. Propositions 15, 16 and 19 are examples. Some television ads give the wrong impression, and are almost untruthful, or imply facts that can't be proved. In particular be cautious of ads that claim first responders or medical authorities endorse or oppose a measure. Some may violate campaign laws by implying that they have official government backing.
Center of attention are attempts to change or modify the state's "sacred" Proposition 13 limits on property taxes. The main issue is Proposition 15, which seeks to close loopholes in the way that assessments are applied to commercial buildings, known as "split roll."
Big business firms, McDonald's is an example, have found ways to get around reassessment when buildings are sold. Proposition 15, in seeking to correct this situation which has thrown an extra burden on homeowners, opens a bag of worms instead. The change would benefit many mom and pop business building owners, but too many hands were involved in putting this together. In such a case, voters may want to consider turning such a measure down and hope a simpler way will be found to close loopholes which favor big property owners.
There are also hidden provisions to this one, but the only way to find them is to go online to the secretary of state and ask for a full copy, which will be sent you. Voters shouldn't have to do this.
Proposition 19 purports to protect real property inherited within families from the narrowed terms of Proposition 13 by giving relief to seniors, wildfire victims and people with disabilities, all noble causes. Suspicions are aroused by the conflicting arguments by sides featuring first responders with taxpayer financed equipment and uniforms and claims that family members who don't plan to occupy or directly use  the property need protecting. This one should probably go back to the drawing board. Protections for smaller owners are already in place and there is too much emphasis on raising more tax money rather than solving inequities.
Proposition 14, a big bond measure, adds $7.8 billion more in principal and interest to state debt to try to solve brain-related diseases through stem-cell research, all well and good except we have already approved several billion for this project without yet showing an equivalent benefit. California has led the way, and there are now other sources for funds, including federal grants. Stem cell research should be a national and international effort. 
Proposition 16 restores affirmative action to legal hiring and college admissions practices in an attempt to bring back a method of diversification wiped out by an earlier constitutional amendment. This issue pits two philosophical issues against each other— "equal opportunity" vs. equal rights. Do minorities need an extra boost to gain equality or does affirmative action work against the democratic fairness of everyone competing on equal terms to improve their lot? Pick your preference.
The rest of them and two county propositions will be addressed next week.