21st inmate dies from COVID-19
California Department of Corrections and Rehabilitation officials said an inmate at the California Institution for Men in Chino died last Saturday from complications of coronavirus.
The unidentified inmate is the 21st prisoner at the men's prison to die from the virus since the pandemic began earlier this year.
State numbers show 12 inmates at the prison are currently under quarantine at the prison after testing positive for the virus. Since April, 1,110 prisoners tested positive and 1,044 have recovered.
At the California Institution for Women in Chino, 12 inmates are currently in quarantine after testing positive, the numbers show. 
More than 350 inmates have tested positive, 338 have recovered and one inmate and one staff member have died from complications of the virus.
Statewide, 10,367 inmates have tested positive, 8,870 have recovered and 57 have died.
State numbers show 2,765 staff employees have tested positive, 1,518 have recovered and nine died from the virus. 
Two hundred and 13 men's prison staff members and 69 women's prison staff members in Chino have tested positive for the virus.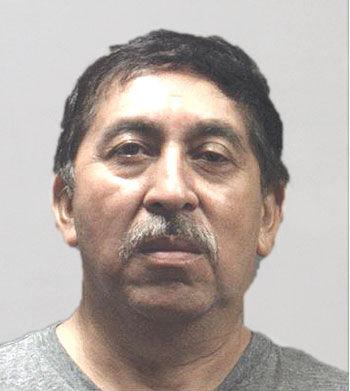 Sex abuse suspect jailed
Chino Hills police arrested a 60-year-old Montclair man Monday afternoon on suspicion of sexually abusing a child under 10 years old in the 11000 block of Greenwood Way in the unincorporated area of Montclair.
Authorities from the Chino Hills station have jurisdiction in the unincorporated areas of Montclair and Chino.
Juan Vasquez was arrested at 4:56 p.m., police said. He is being held on $250,000 bail at the West Valley Detention Center in Rancho Cucamonga.
Deputies learned of the suspected sexual abuse on Aug. 5, said Deputies Stephanie Garcia and Chris Hughes.
"Investigators identified the victim's relative as a suspect," the deputies said. "Deputies and detectives continued the investigation and evidence was obtained that led investigators to believe numerous acts of sexual abuse occurred over an extended period of time."
An arrest warrant was filed Aug. 14, but the suspect could not be found, the deputies said.
Deputies believe there may be additional victims.
Anyone with information can call Chino Hills Police at 364-2000 or the WeTip Hotline at (800) 782-7463.
DUI patrol through Sept. 7
Chino Police Department will have officers on patrol through the Labor Day weekend (Sept. 7) looking for suspected impaired drivers. 
Driving while impaired on alcohol, prescription drugs, over-the-counter medications, or marijuana is illegal, said Sgt. Ted Olden. 
"The dangers of drinking and driving are very real,"  he said. "That includes drugs that affect your ability to drive. Please be responsible and think of your family."