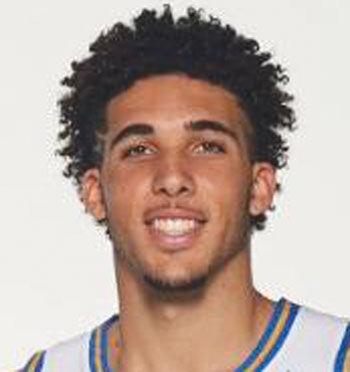 The Detroit Pistons waived three players Sunday night, including Chino Hills High graduate LiAngelo Ball.
Ball, 22, signed a one-year, non-guaranteed contract with the Pistons on Dec. 2 and was waived along Sunday with forwards Anthony Lamb and Louis King, the team announced. 
The 6-foot-7-inch guard did not play in the Pistons' first two NBA Preseason games in which the team went 1-1 against the New York Knicks with a 90-84 loss on Dec. 11 and a 99-91 win on Sunday.
Ball's contract with the Pistons was an Exhibit 10 deal, or a minimum contract with financial incentives if he were to make the Pistons' roster or sign with their G-League team. If he had spent 60 days with the Pistons' G-League team, Ball would have earned a monetary bonus between $5,000 and $50,000. Ball was a practice player with the Oklahoma City Thunder's G-League team in 2019-20 and the team played one game before the league was shut down in March because of the coronavirus pandemic. His older brother, Lonzo Ball, is a point guard with the New Orleans Pelicans and is in his fourth year of his rookie-scale contract after he was drafted second overall in the 2017 NBA Draft.
Younger brother LaMelo Ball was this year's third overall pick of the 2020 NBA Draft by the Charlotte Hornets. He signed a rookie-scale contract with the Hornets that will pay him a guaranteed $16.1 million over two seasons with team-options for the third and fourth seasons that could add another $19.5 million..
LiAngelo Ball, the Chino Hills High boys' basketball leading scorer during his four seasons with the Huskies, was entered in the 2018 NBA Draft, but was not selected.
He played professionally in Lithuania and was the Finals MVP of the now-defunct Junior Basketball Association.
LaMelo Ball makes preseason debut
LaMelo Ball may have been held scoreless on 0 for 5 shooting in the Charlotte Hornets' first NBA Preseason game of the season last Saturday night, but he pulled down a team-high 10 rebounds and dished out a team-high four assists in his debut. Ball played 16 minutes and seven seconds off the bench and finished with four turnovers and two personal fouls.